Last night WA Charity Orchestra Inc. Music Director and Founder Samuel Parry was awarded the Young Alumni Award 2019 by Edith Cowan University for his considerable contributions – from creating WACO, to his compassionate, inspirational leadership within the Perth creative community.
The award ceremony, held at the WA Museum Boola Bardip, brought together alumni, staff, family and friends to celebrate the remarkable achievements of ECU's alumni. Recipients were selected due to their significant impact on the local, state, national and international communities they live and work in.
Based on the range and contribution made by last night's winners, there is no shortage of passionate, dedicated and creative thinkers from the Perth creative community.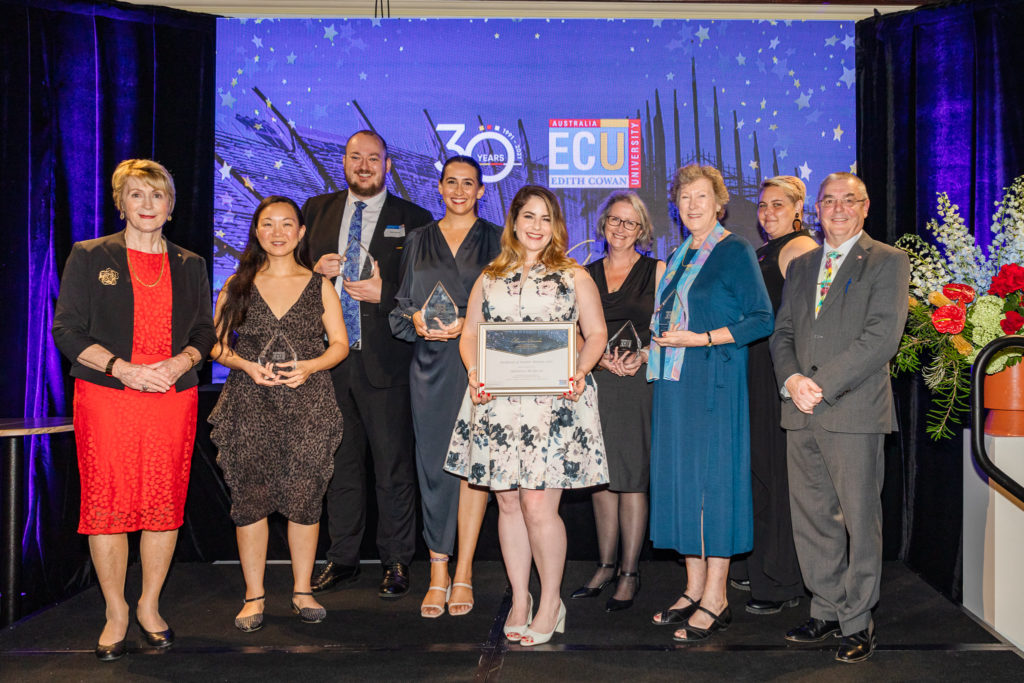 Fellow WAAPA graduates, New York-based jazz double bass star Linda Oh and contemporary voice graduate, singer-songwriter Megan McInerney (aka one of Triple J's top 5 Unearthed discoveries and the vocal powerhouse that is Meg Mac) were amongst the musical talent recognised in the international and young alumni categories, respectively.
WA Screen Academy graduate, White Spark Pictures founder and VR film innovator Briege Whitehead was awarded the international alumni award for 2020. WAAPA Aboriginal Performance graduate and Yirra Yaakin Theatre Company Artistic Director, Eva Mullaley was recognised with a Notable Mention for her work in Indigenous-led theatre and story telling.
Parry attributed his award to the hard work of hundreds of creative volunteers over the past 10 years, through the Western Australian Charity Orchestra and it's various ensembles.
I'm so delighted and profoundly humbled to be recognised alongside so many genuinely talented and passionate members of the ECU Alumni community.

This is something I never expected but I'm so grateful that our work in the Perth music community has been recognised in this way.

It's a true testament to the power of community and the ways we can work together to change lives through music.
A full list and further details of the extraordinary achievements of the 2019 and 2020 award recipients can be found on the Edith Cowan University Alumni page.
Congratulations to Sam and all of the award recipients for your great achievements in our community!
Image Credit: Stephen Heath Photography, ECU.
---
Music of the Spheres – on sale now!
Follow our social media below to see behind the scenes and more!
West Coast Philharmonic – Instagram & Facebook
WA Wind Symphony – Instagram & Facebook